Established in 2005 Play Piano is a privately owned self authoring hybrid Music School based in Swords County Dublin offering music tuition in an online and offline capacity for a variety of musical instruments from beginner to diploma level. We teach the Junior and Leaving Cert music curriculum and grinds to students considering undertaking third level music entrance exams. As we continue to diversify from September 2022 we will be offering Maths grinds for the Junior and Leaving Certificate school curriculum.
Our mission at Play Piano is to make learning your instrument a pleasant and fun experience. We encourage self directed learning and our teaching is carried out in a creative and unhurried fashion. Our goal is to encourage the love for music and we are always looking at new and innovative ways in which to train and empower our students to become the musicians they are going to be.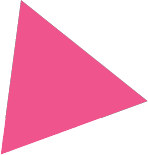 Fun and Friendly Environment
Hello there, welcome to Play Piano. Your music interest and your love for music does not have to end because you have reached a time in your life when you can no longer continue learning in the conventional way.
What Students Say
Feedback
Top quality music school in Ireland! Great to see that this standard is available in Ireland today!! Best integrated music website I've ever used or seen. Highly qualified teachers. Many thanks.
David Crawford
Student

Great place to learn accordian with friendly and very experienced teachers. I would highly recommend it to anybody thinking of learning piano accordian,the piano or guitar. Its never too late...
Grahame Sammon
Student
All our teachers are fully qualified experienced and Garda vetted.
Here are some very helpful sections for new sudents wishing to enrol for tuition at Play Piano. If you need any further information please do not hesitate to contact our office.