Play Piano students can now sit our very own online house exams for both practical and Music Theory. Our unique exams can be undertaken throughout the year once you are ready and approved by your teacher.. For further details please see below. Gerry Nulty – School Director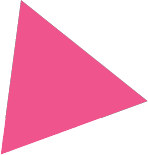 What is our Music Theory Exam?
Play Piano is delighted to offer our students the facilty to sit our very own unique online theory Exams as an alternative to exams set by other examining Boards. Candidates can prepare for their theory exam and undertake at a time when suits from the comfort of their own home. Our in house exams remove the inconvenience of having to travel to an exam venue and also helps relieve the stress of preparing for an exam conducted by an external examining Board. Students will receive an e cert upon completion.
Theory exams are open to all students of play piano. Please consult your teacher who will approve and let you know when you are ready to undertake your exam.
How the Music Theory Exam works
Select the relevant theroy grade exam you wish to undertake below and submit your payment fee. Before undertaking your exam please view the video on this page which gives a guide on how to navigate your way through the exam. When you have answered all the questions then simply submit your entry and you will be given your result instantly. Your e cert will then be delivered to your inbox.
Payment Terms and Conditions
Please note that the relevant grade fee is charged prior to undertaking your theory exam. Once you have paid you will be directed to the relevant exam page. Please complete the whole exam process as if you fail to complete you will not be entitled to a refund and in order to resit the exam you will be required to pay again.